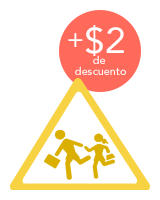 Summer vacation is out. DOUBLE RECHARGE is in!
September 9 - 12
(Double Recharge is over)
Cubacel Double Recharge is available from September 9th until September 12th (Cuban time). That is, if you send 20 CUC recharge, your friend or relative in Cuba receives 40 CUC
$2 off on your first recharge
Fonoma lets you send a cellphone recharge to Cuba. Fast, secure, and very simple to use. From Cuba you could request a recharge via Facebook, Email, and SMS.