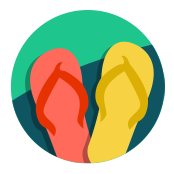 Are you in Cuba?
Summertime DOUBLE RECHARGE is here!
From July 30 - August 2
Cubacel Double Recharge is available from July 30 to August 2 (Cuban time). That is, if someone sends you a 20 CUC recharge, your will receive 40 CUC in your cellphone.
(Double Recharge is over)
Fonoma lets you send a cellphone recharge to Cuba. Fast, secure, and very simple to use. From Cuba you could request a recharge via Facebook, Email, and SMS.